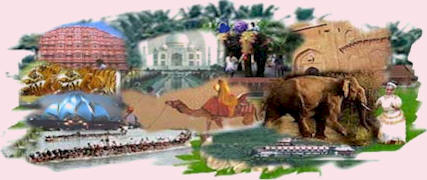 Welcome Rajasthan Tours and Travels
C/O Umaid Mahal ,C-20 / B-2 Bihari Marg, Jai Singh Highway,
Opp. Lane of K.P. Automotives, Bani Park, Jaipur - 302016, Rajasthan (India)
Telephone : +91-141-2205528 Fax : +91-141-2204470
Mobile Number : +91-9829614748 (06:00 A.M. To 06 P.M.)
http://www.jaipurtravel.com

Tourist Information Offices RTDC

Hotel Swagatam Campus,
Near Rly. Stn., Tel: 2202586

Govt. of India, Tourist Office
Hotel Khasa Kothi (Guide Service Available). Tel: 2372200

Tourist Info. Bureau
Amer: 2530264

Garhwal Mahdal Vikas Nigam Ltd.
Tourist Hotel, Opp. G.P.O. M.I. Road, Jaipur
Tel: 2378892

Tourist Reception Center
Govt. Hostel M.I. Road,
Tel: 5110598


Spring Travels (P) Ltd., H.O. 310, Ambika Vihar, Paschim Vihar, Delhi.

Swagat TOurs & Travels, 3-JA-18, Jawahar Nagar, Jaipur - 302004

Rajasthan Four Wheel Drive (P.) Ltd., 1-A, Fateh Nagar, Surya Nagar, Taroon ki koot, Tonk Road, Jaipur.

Sai Kripa Travels, S/G, 26, JDA Complex, Subhash Nagar, Near Hotel Royal Plazzo, Jaipur

Global Tours & Travels, 205, Arihant Plaza, Malviya Nagar, Jaipur.

Jain Taxi Services, 56, Sarti Nagar, Janpath, Shyam Naar, Ajmer Road, Sodala, Jaipur-19.

Marudhar Tours and Travels, H-20, Bhagat Singh Marg, C-Scheme, Jaipur

Bobby Traveles, For safe & good journey, A-1, Nahar Garh kile Niche, Meena Basti Jaipur - 302011.

Kalra Tours, Kamla Nehru Market, Ajmeri Gate, Jaipur.

Secure Holidays, 6-1 - 60/A, Nasir Arcade beside RBI Saifabad Hyderbad -4.

If you couldn't find what you were looking for, then please send in your request